Are you looking for an actionable, reliable, and easy-to-follow content development guide?
Hopefully, I can help.
In this guide, I'll cover the nitty-gritty of the content development process.
But before we continue, we need to be on the same page.
What is content development?
You may have read somewhere that it's all about researching and creating informative media. It can be an article, video, image, infographic, or anything that can impart knowledge to a target audience.
Technically speaking, that's still true.
But as the internet's ever-deepening content pool grows deeper, content development evolves and assumes new definitions.
To me, content development is a means of building relationships.
The ultimate goal of content development is to bridge the gap between you and your audience — AKA your potential customers.
And to do this, you need to focus on filling smaller gaps, such as:
Skill gap — Between your team and the tasks that must be accomplished effectively
Information gap — Between readers and what they want or need to know.
Content gap — Between the internet's demand for certain information and websites supplying them.
A successful content development strategy is one that fills all these gaps. You'll know how to create one by the end of this post.
First, let's talk about the easiest way to achieve your content development goals.
The role of content development manager
Filling the skill gap in your content marketing team should start at the top level.
In this case, you need to start with a content development manager. These individuals can single-handedly make or break marketing campaigns.
They're in charge of the creation, optimisation, and publication of content while making sure they're aligned with the organisation's goals. They're also at the helm of your team's content development training.
Most importantly, they should be able to accomplish their tasks with minimal intervention.
You probably don't even need this guide if you already have a good content development manager. They should be able to walk you through the entire content development process — from goal setting to tracking.
But since you're here, chances are you haven't filled that position yet.
That's why I'll share with you a step-by-step guide on how to create your content development process.
Step-by-step content development game plan
Below is a proven, step-by-step guide on how to do content development. We've used this exact process many times in my digital marketing agency to great effect:
Step 1: Set your content marketing goals
Different goals require different content development processes.
Before producing a single piece of content, you must first have a clearly-defined goal.
Do you want more traffic? Are you more concerned about converting more leads? Perhaps your goal is to gain more Instagram followers?
In addition to these questions, you must also think about other aspects of your content strategy. Doing so will help you create a workable "blueprint" for every piece you'll develop.
For instance, when doing link building, goals should include a list of target websites where you'll submit your expert content.
Tips for effective goal setting
Be sure to delegate tasks to the right team members.
Set clear timelines with deadlines for specific tasks.
Visualise goals using digital collaboration tools like Notion and Trello.
Step 2: Understand your audience
There are two types of research that must occur as soon as your goals are set.
First, you need to do audience research.
Keep in mind that different people have different content preferences. As a brand, your goal is to use the content format and channels that work best for your audience.
If you plan to work with a team of content developers, you can establish consistency by building audience personas.
A persona is basically a detailed profile of a fictional person who represents your target audience. By understanding their profession, age, education, and competencies, your team will be able to tailor content to their tastes.
HubSpot has a handy tool for this purpose called Make My Persona.
You can use it to whip up a nice, readable audience persona within a few minutes.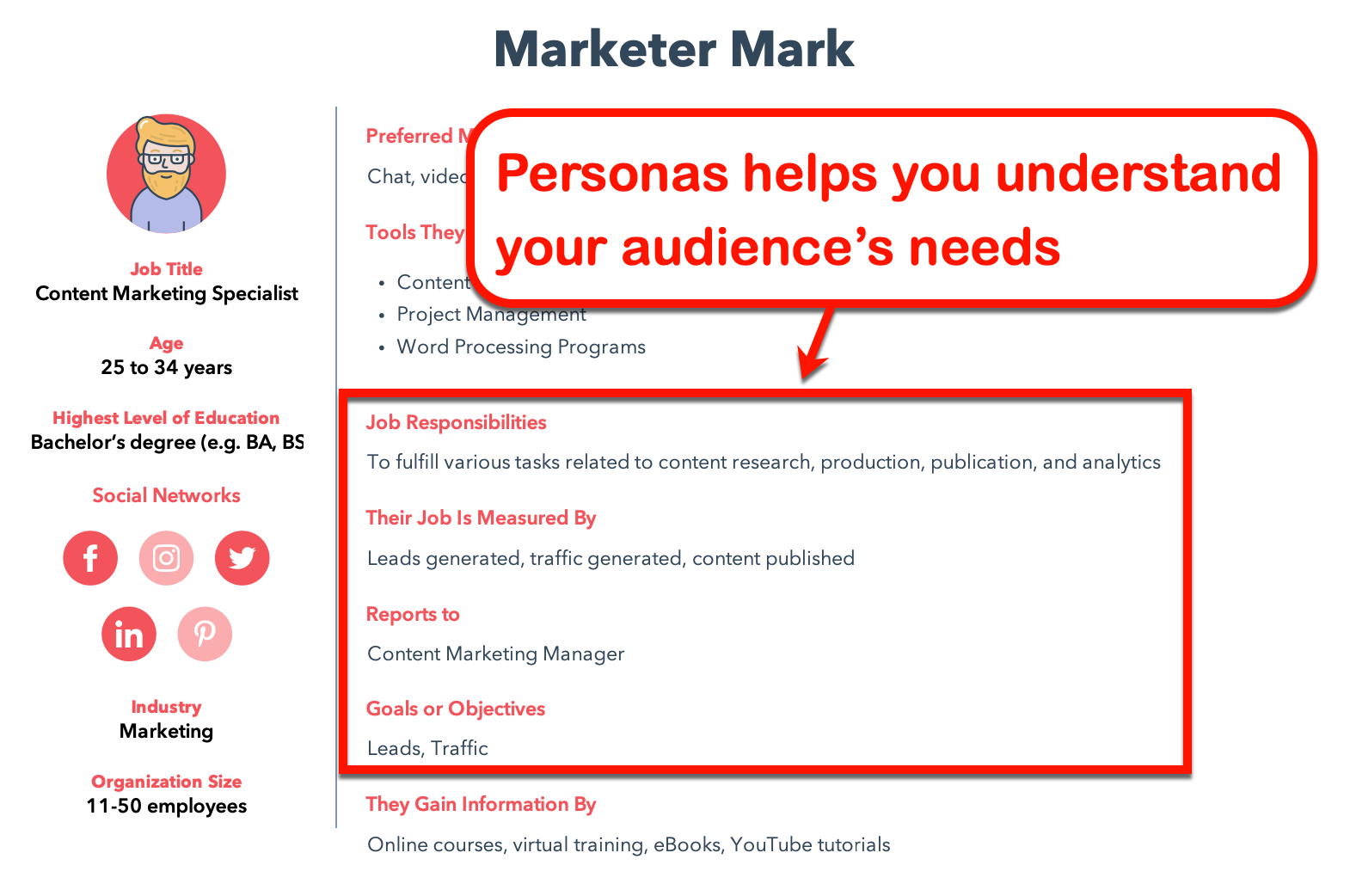 Of course, you shouldn't rely on hunches and guesstimates when filling in your persona's details.
You need to use everything at your disposal to gather the necessary data. I'm talking about running surveys on social media, checking demographics on tools like Google Analytics, and more.
Tips for effective audience research
If you want to run surveys, keep them simple and rewarding for your audience.
Look at your most active social media followers to identify overlapping characteristics.
For accuracy, compare gathered audience data with that of your past customers.
Step 3: Do content research
With your persona ready, the next order of business is to research content ideas that will reel them in.
There are several ways to develop fresh ideas from scratch, like checking trends and search suggestions.
AnswerThePublic is a free, easy-to-use tool that can help you with this. Simply enter a couple of keywords, hit 'Search,' and watch the magic happen.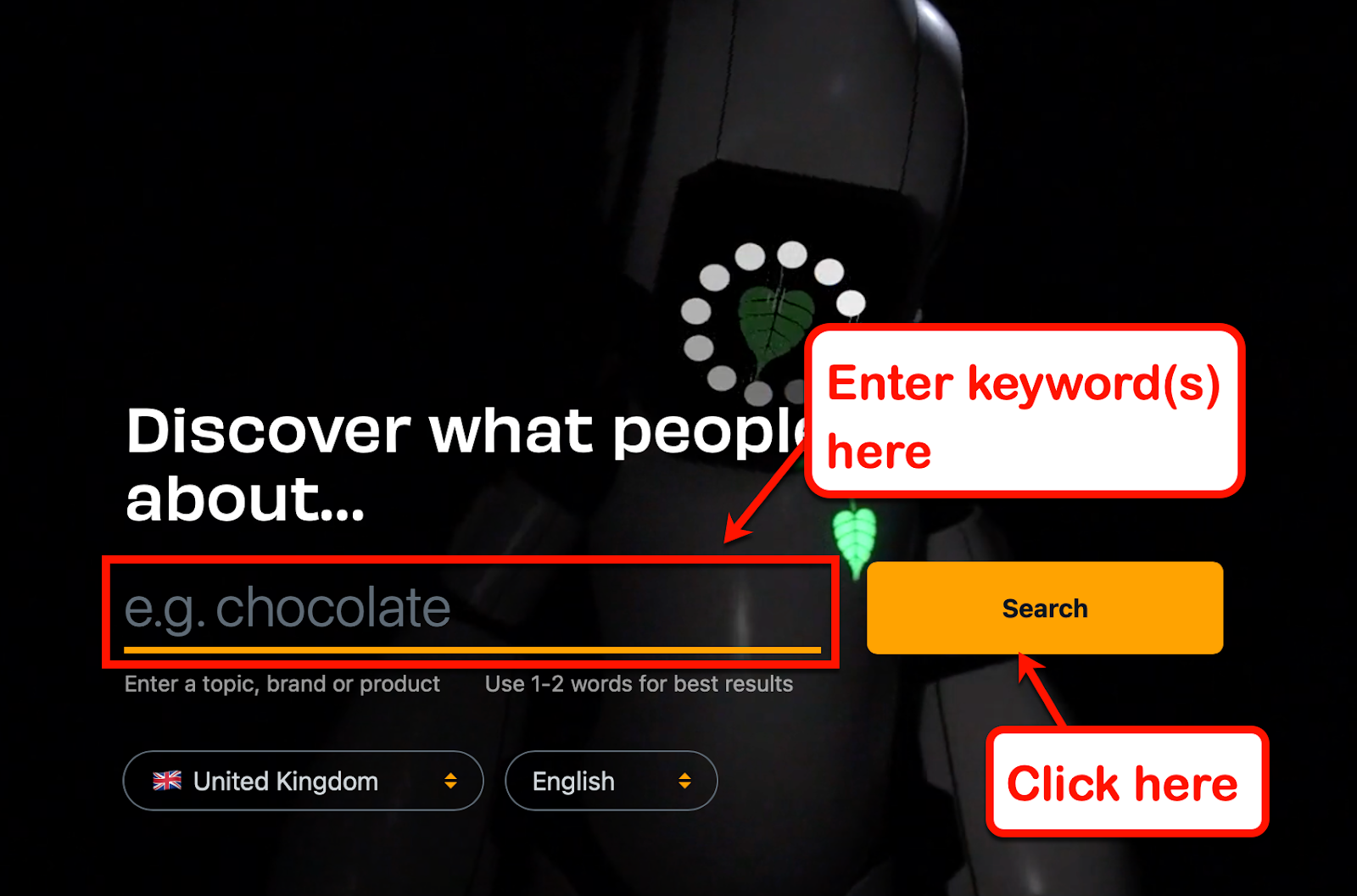 Within seconds, AnswerThePublic will show you a bunch of questions you can use as content topics.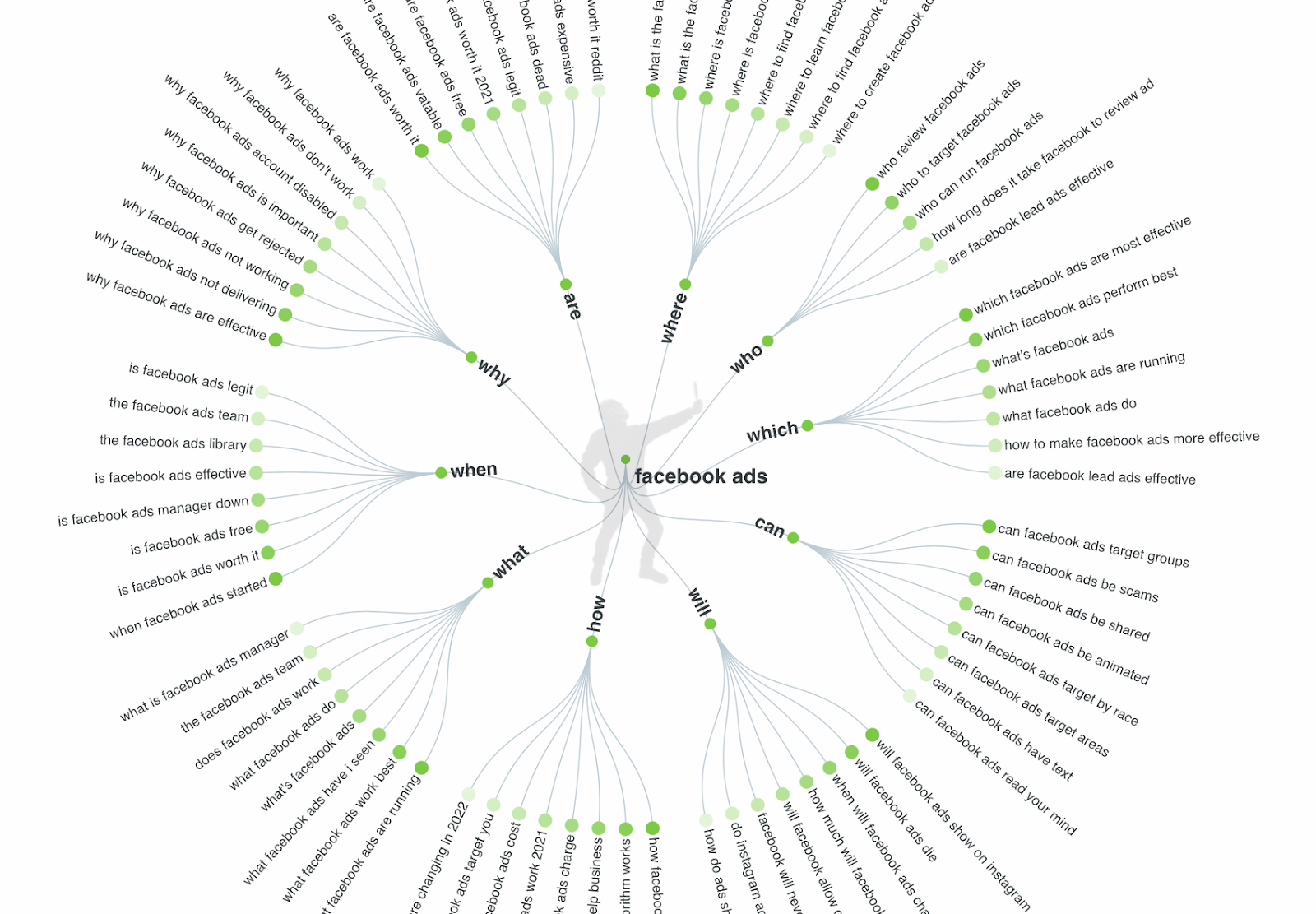 Another way to look for content ideas is to do competitor research.
It's simple: find topics that work for your competitor and beat them at their own game by creating better content.
You can do this using platforms like Serpstat. Just enter your competitor's domain and look at their top pages.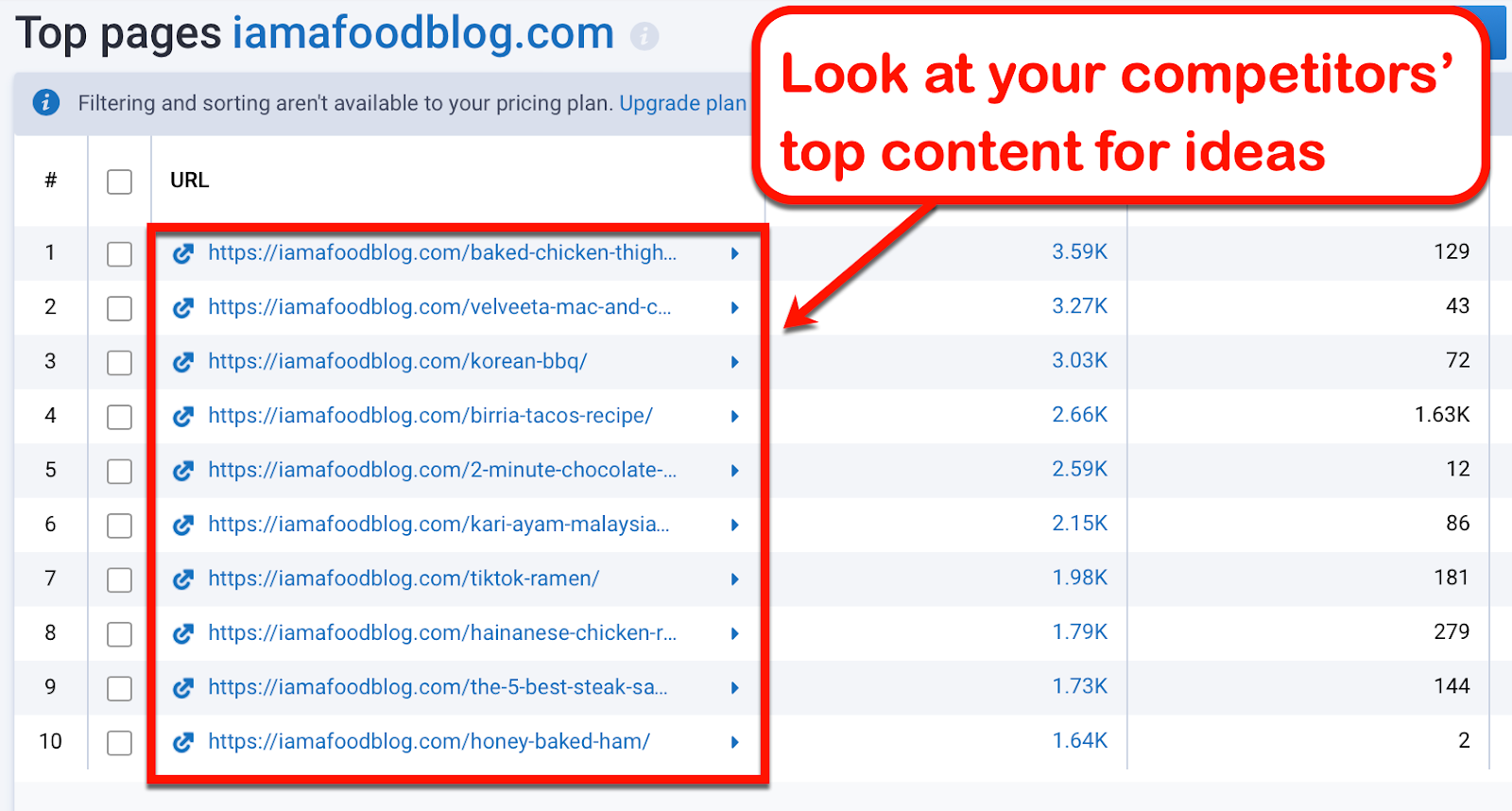 As a bonus, these platforms also show you important performance metrics for each page. This includes their total social media shares, traffic, and total backlinks.
Furthermore, you can look for information that's missing from your competitors' top content. These are content gaps that you can fill to draw in more traffic.
Tips for effective content research
When checking competitors' content, check metrics that are relevant to your goals
Try to prioritise evergreen content topics over trends and news
Group related content into clusters with a pillar post that ties everything together.
Step 4: List down your target keywords
Content development and keyword research go hand in hand.
It doesn't matter if you want to publish articles, videos, or infographics. Done right, keyword research unlocks your content's potential to generate organic traffic.
There are plenty of tools you can use to hunt down lucrative keywords for your content strategy. Some of the best ones are:
SEMrush, for example, lets you find useful keyword ideas using the Keyword Magic Tool. It also provides additional information such as the keyword's difficulty rating, searcher intent, and volume.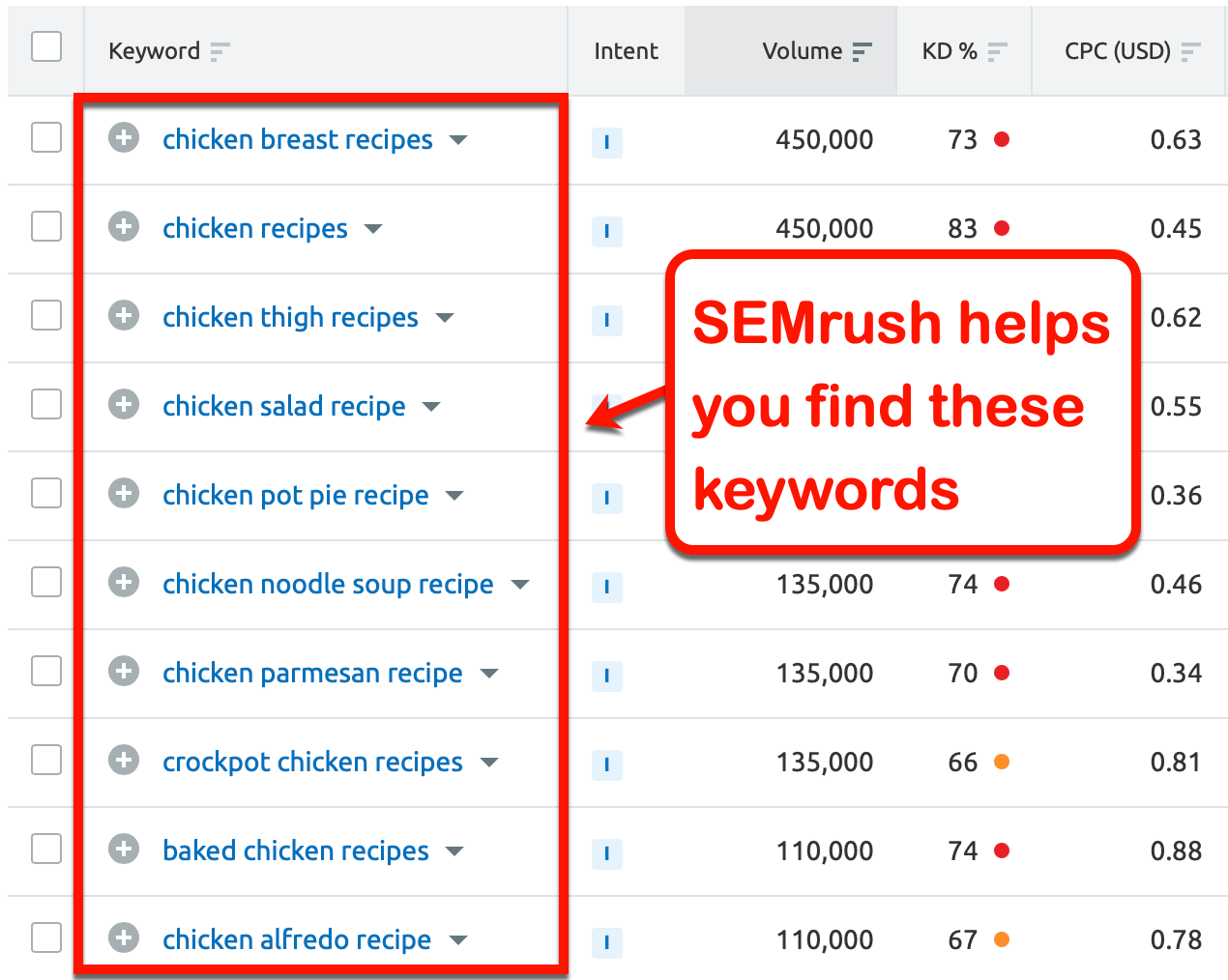 As a rule of thumb, try to list down multiple target keywords for each content idea. The more comprehensive your posts are, the more keywords you can insert naturally.
Tips for effective keyword research
Expand your keywords into multiple long-tail keyword variations.
Target "low-hanging fruit" keywords (keywords that you rank for on Google's page 2 results).
Try to fill content gaps by targeting low-competition keywords with medium to high traffic.
Step 5: Create content
Researching content ideas and building a target keywords list lays the foundation for content development.
Now comes the content creation process.
This is, for obvious reasons, a critical part of web content development. Even with a small team, maintaining a quality standard for all content is a challenging task.
To ensure consistent content quality, break down the content creation process into three stages:
Team briefing — Be sure writers, designers, and editors are aware of the organisation's content goals. Emphasise key information like target keywords, audience personas, and your brand's tone of voice.
Content creation — Before your team gets to work, set project-specific objectives like word count and page structure. It's also a good idea to guide your content team with links to references, tools, and resources.
Editing — Plenty of content development teams go through multiple rounds of editing. To keep content top-notch, editors should check the spelling, grammar, flow, readability, originality, SEO, and structure of each post.
For agile content development, create detailed style guides and content models. Keep an open line of communication through tools like Slack and use Kanban boards to track work in progress.
Tips for effective content creation
Consider cloud-based software with collaborative features like Google Workspace.
Set deadlines to spur productivity and motivation.
Allow room for creative flexibility, but not without brainstorming sessions prior to content creation.
Step 6: Involve subject matter experts
Some companies have a team of subject matter experts or SMEs that fact-check content before they're queued for publishing
This team can be in-house or outsourced via a consultancy
While valuable, a specialised team of SMEs isn't always necessary. That's because fact-checking can be done internally with the help of the organisation's leadership.
Tips for effective content polishing
When citing statistics, be sure the numbers are from the most updated source.
For brands with deep pockets, run content through a legal department or consultant to avoid possible violations.
In addition to legal issues, check content for potentially offensive words and phrases.
Step 7: Publish and promote
Publishing may sound like a straightforward affair, but there's actually a whole science behind it.
For one, you shouldn't just publish content right away after being approved.
To maximise exposure, you need to schedule your posts based on your target audience's internet usage behavior. You can automate this process using social media scheduling tools like Buffer, Hootsuite, and Vista Social.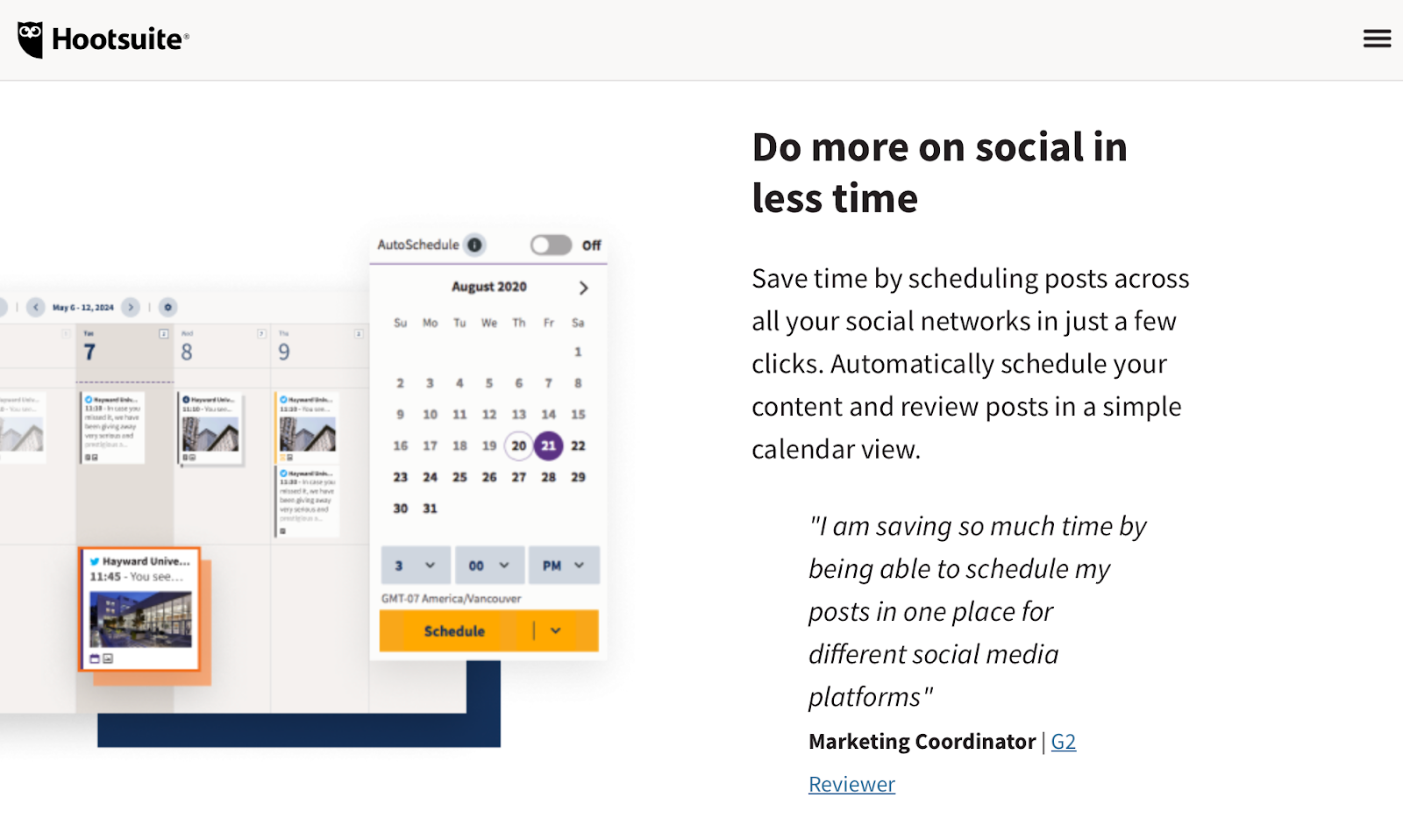 It's also important to know the best practices in social media content creation and promotion.
For example, be sure to use the right hashtags to boost your content's searchability on Instagram. You should also create inviting captions that intrigue and compel users to take action.
Tips for effective content promotions
Know the best times to post on social media.
Respond to top comments to build a welcoming community around your brand.
Go omnichannel and use various content promotion strategies, like email marketing and paid advertising.
Step 8. Review and improve
Website content development is ever-evolving.
There's no such thing as a one-size-fits-all formula that works for every brand. In fact, I bet you won't see the results you expect just by following the steps above.
To succeed, you need to constantly monitor results, make adjustments, and repeat.
Use analytics tools to identify content winners and losers. Double down on what works, adjust or remove what doesn't.
Test, test test!
Tips for effective content performance tracking
Define key performance indicators like session duration, scroll depth, and pages visited per session.
Use A/B testing to find the best version of your content faster.
Invite your audience to provide their feedback through comments or surveys.
Content development tips
Here are some additional tips that will help bolster your content development process:
Get content ideas from Q&A websites — Check websites like Quora and Fluther to find unique questions people are asking.
Go visual — Look for opportunities to incorporate more visuals, like screenshots, infographics, and videos, into your content.
Utilise user-generated content — Feature content created by your audience, like reviews, photos of your product, and testimonials.
Update old posts — Get the most out of content development by revamping and promoting old content.
Publish more often — Multiple studies confirm that publishing content more often will yield better results in terms of traffic and search engine rankings.
Content development process mistakes
Mistakes are crucial to any endeavor. But you don't have to make them yourself in order to learn from them.
Below are a handful of content development process mistakes you should avoid:
Writing only about your brand
Being overly promotional
Not promoting enough
Publishing thin content
Spamming keywords
Forcing unnatural keywords
Not checking for plagiarism
Ignoring search intent when targeting keywords
Not linking to relevant and authoritative sources
Forgetting to document your content development process
You should now be able to create a solid content development plan that performs. I know — it's a lot of work.
That's why a lot of brands choose to hire content development services.
What to look for in a content development company
Before hiring an agency, make sure they have a detailed and comprehensive content development process.
That's the first thing you should look for.
If possible, ask for verifiable results with previous clients. This is a surefire way of telling if they can walk the talk.
While you're vetting an agency, pay attention to how responsive they are to your messages.
How long does it take for them to answer your questions? Do they offer clear and complete responses to your queries?
Finally, a great content development company should exhibit the willingness to learn more about your brand.
They should care about your brand's goals, vision, and story — not see you as another avenue for generating profits.
Content development FAQs
Before we wrap up this guide, here are a few frequently asked questions about content development:
How much do content development agencies charge?
Content marketing agencies may charge anywhere between $2,500 and $10,000 per month — some up to $25,000 or more. In the UK, you can replace the $ with a £. They aren't cheap, which is why you need to be extra meticulous when choosing a partner. But they can be incredibly powerful.
What if I don't have the resources for an elaborate content development process?
If your budget's a little tight, you can stick to the basics of content development: research, write, proofread, and publish.
Do I really need content development for my business?
If you want to build your online presence and generate leads, then yes — you need holistic content development. Unless, of course, you're already a big-name brand like Tesla or Apple.
Take your content development initiatives to greater heights
If you need help with anything related to content marketing, send me a message here.
Let's talk about the struggles you're facing and come up with a winning content development framework that will bring you loads of organic online traffic.