Google's decision to split it's index will mean big changes in SEO next year.
Google has unsettled the SEO community throughout 2016 by releasing back-to-back updates to its SERPs and search algorithms. The latest, and hopefully the last change for the year, was announced by Google's Gary Illyes at PubCon last month. Google is going to launch a separate mobile search index, which will eventually become its primary index. The index will be effective "within months," said Illyes. Google officially confirmed this announcement just days go, with a post on their webmaster central blog confirming their decision to make their index 'mobile first'. What was less clear was whether they'd be running two index's seperatly, or going straight to a single 'mobile first index'.
Not quite a bombshell, I'd say, considering that Google has been experimenting with a mobile index since last year. Google's mobile-first strategy that it has aggressively pursued for at least the last couple of years is no secret, but the latest change represents a huge challenge for businesses and SEOs, particularly when viewed side-by-side with the other changes to mobile search and SERPs that have been introduced this year. Before we can find out how to deal with the new mobile index as well as the other updates, let's run through what those updates were.
Latest Google Updates that Will Affect SEO in 2017
Right Column Ads Gone: Google blew away the right column ads from its SERPs, dedicating a wider panel to the search results. It was in Feb this year.
Longer Titles and Descriptions: Then, in May, SEW observed something odd. It appeared Google had increased the displayable character limit of the page titles to 68-70 char for desktop, and a whopping 78 char for mobile SERPs. The SERPs were also displaying longer meta descriptions, which sometimes extended to 3 lines instead of the usual two.
Mobile-Friendly Label Gone: On August 23, Google announced that the Mobile Friendly label would no longer appear in the SERPs. Some 85% of the websites appearing in mobile search results had already become search friendly at that point in time, so Google just pulled the plug on the label to de-clutter its pages.
Putting Pressure on Pop Ups: In the same announcement, Google slapped full-page interstitials (or pop-ups) with negative points for ranking mobile websites. The so-called "lead magnet" websites with boxes might have seen their traffic nosedive as a result of this change.
AMP Update: AMP (Accelerated Mobile Pages) is a Google-backed technology that speeds up the loading time for mobile pages to a remarkable 0.7 seconds (median time). In September Google said it would be displaying the AMP icon with AMP-coded pages on its mobile SERPs. Google says AMP is not a ranking signal, but SEOs should see this as an opportunity to drive better CTRs because the results with the AMP symbol are more likely to be clicked. Moreover, the increased page speed will have a positive impact on SEO too.
Separate Indexes for Web and Mobile Search, but Why?
This time, Google has not just announced a dedicated index for mobile SERP's but has also said it is going to be their primary index, which means that it will be updated more frequently.
Google's obsession with mobile first shouldn't be a surprise if you know that on average 56% of the traffic now comes from mobile devices. In fact, most digital growth is now coming from mobile usage, whereas desktop is becoming a secondary touch point for an increasing number of users. Google wants its users to be able to find the content they want as conveniently and as quickly as possible. Because most of Google's users are now mobile, it simply makes sense to put mobile first.
But why a mobile-only index? Probably, Google realises that users behave differently when searching on mobile. For instance, they want the content to be served more quickly or want to see directions or distance info during local searches. Additionally, because of the rapid mobile adoption rate, Google has seen a phenomenal increase in the number of voice searches. Voice queries have multiplied 35x since 2008 and now constitute up to 20% of all searches.
Most of the voice searches are made with natural language queries, which are often different and longer than traditional, typed queries. Google may have increased the title length on its mobile SERPs to cater for the increasing number of natural language queries. Accommodating user needs and incorporating the changes we have discussed above may require radical changes to be made to Google's search algorithms. A mobile-only search index solves the problem.
This move could also help Google achieve in helping boost the digital performance of businesses who perform well with their offline marketing efforts. For a while now, Google has used various metrics in their ranking algorithm which can be helped with good offline marketing. For example, your brand being mentioned around the internet and more people searching for you will help your organic performance. Because mobile devices are always with you, if you see something useful on the move, you can search for it instantly.
How the Mobile-Only Index Changes SEO in 2017
As said earlier, the flurry of changes have rattled the SEO grounds and presented businesses, marketers and SEOs with new challenges and opportunities. Many websites may see their mobile rankings and traffic slipping, whereas others may be able to work their way up into the top rankings. Let's see how the mobile-only index and other changes impact us and how to deal with them.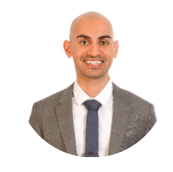 I reached out to Neil Patel for his thoughts on the announcement...
"Google will eventually create a new set of search results for mobile. The reason being is that the user behaviour for mobile users is different. They don't have the screen size and bandwidth to go through dozens of results… ideally, they should see one result and the ideal one for them".
The separate mobile index will leave marketers in a bit of a dilemma about whether to optimise for desktop or mobile. Should they have 68-70-char page titles that display on both desktops and mobile, or should they embrace the 78-char mobile titles and take advantage of long-tail and natural language key phrases? The longer titles (and meta descriptions) can prove effective at optimising for long-tail and natural language queries as well as for using your brand name in the titles. Moreover, conversion-focused websites or lead magnets may need to strip their mobile pages of annoying full-page pop-up lead boxes in order to retain their mobile rankings.
Many small and micro businesses may need to prioritise based on how much of their traffic comes from mobile vs. desktop. But we might see the return of dedicated mobile websites (m.example.com) if businesses want to retain their mobile traffic and SEO ranking.
The need to have a dedicated mobile website is also underlined by the AMP update. It is an open source technology that developers and SEOs can leverage to dramatically increase their page speeds, and consequently their mobile SEO ranking and CTR. Hence, separate mobile websites that had been pushed into the oblivion by responsive/adaptive design may become a necessity once again, thanks to Google's mobile-only index and AMP update.